In 2017 DJ MIKA RAGUAA initiated the BLAZE A TRAIL SCHOOL PROJECT at Woodbrook Secondary School in Port of Spain (Trinidad and Tobago). In the time frame of two months, selected students were able to get an insight into music and media production, mas making, and learn about the speed of soca music in Europe. The project was approved by the Ministry of Education of Trinidad and Tobago.
For more than eight years the female Soca music ambassador and international DJ has been performing European-wide at Caribbean music events and decided to continue in the heart of Carnival. Born in Poland, and raised in Germany, she has been able to make her mark internationally in promoting music genres like Soca, Reggae, Dancehall, Tropical Disco, and others. Her expertise results in music history about media and the European Soca Movement. She is currently developing a virtual music archive about the music of Trinidad and Tobago, the TT Music Library, and curates the music blog Jukebox TT.
Without any funds or sponsors found a way to give back to the country that she fell in love with on her first journey in 2015.
In workshops, she presented, together with local professionals out of the music industry, aspects of music production, mas making, music as an art form, and how far Caribbean music on European grounds reached. Earlier DJ Mika was introducing the European Soca Movement with a research and music project by involving  European-based Soca artists actively in a mixtape production and an article about the historical and cultural backgrounds).
The students between the age of 14 to 16 years, showed a lot of interest in the professions of creative industries and were amazed by the project and showed a lot of enthusiasm, especially by re-creating a donated Carnival costume.
Music by: Machel Montano – float (2013)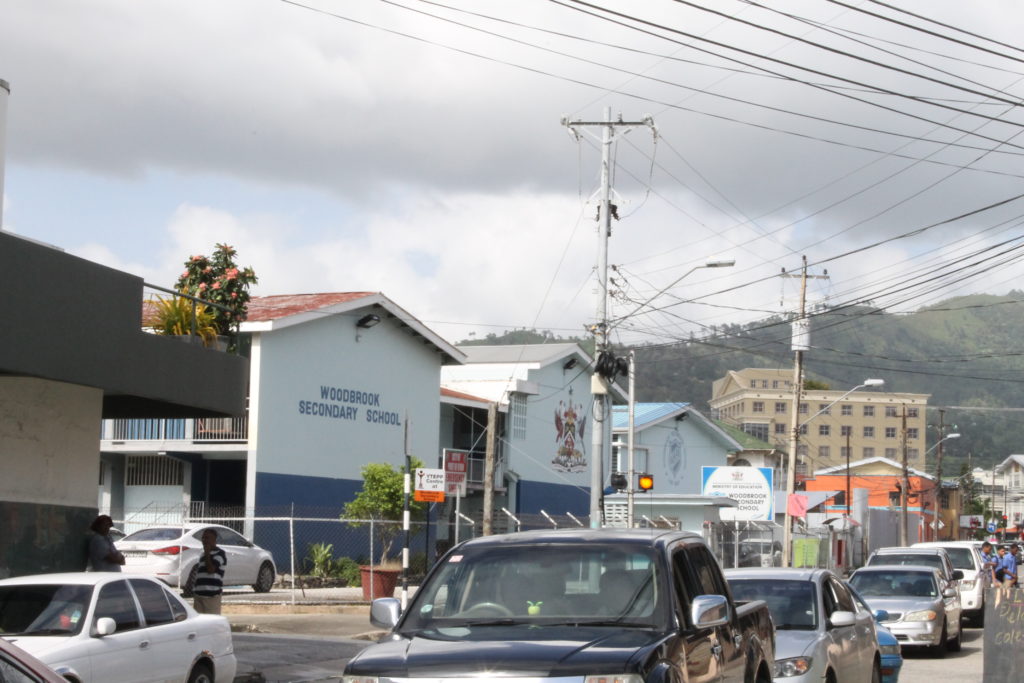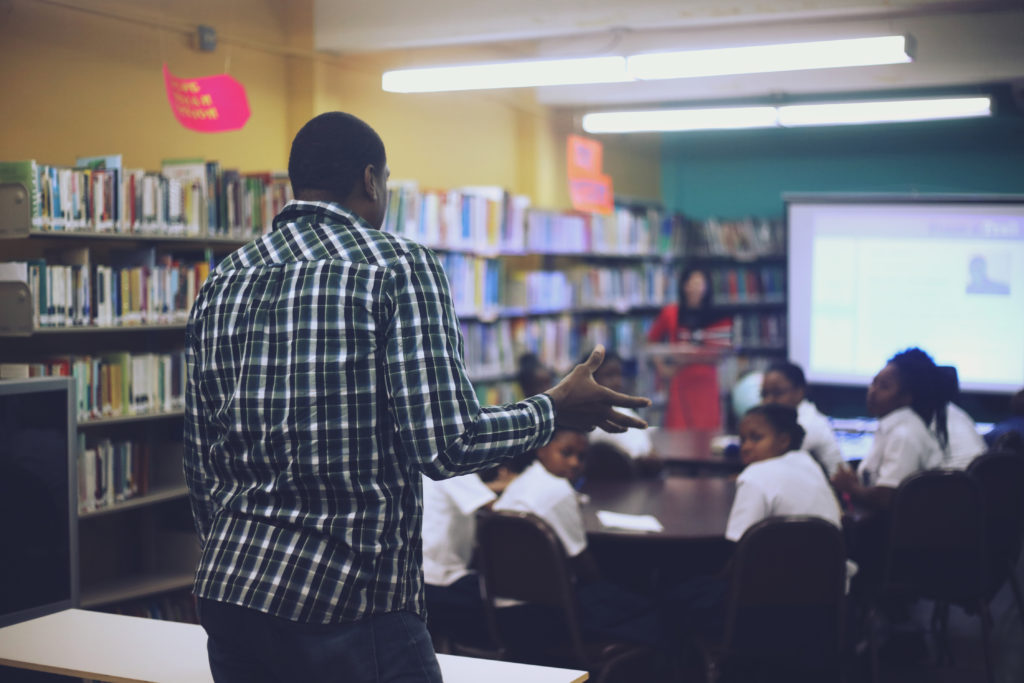 A very special thanks to Renee Ramdial, the supporting teacher and the principal of Woodbrook Secondary School, Port of Spain (Trinidad and Tobago).
WORKSHOP LEADER
Kwesi Marcano (Photographer)
Fabien Alfonso (Music Producer & Specialist for Copyrights)
Jabari Winchester (Music Producer)
Kernal Roberts (Singer & Songwriter)
Keishaun Julien (Steel Pan Musician / Student at the University of the West Indies)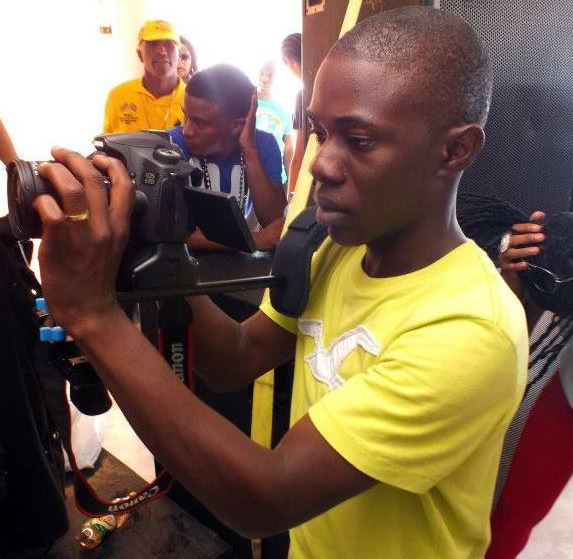 It was the main objective to inspire young adolescents and give them professional advice on the main achievements of the project. These have been accomplished.
The aim of the "Blaze a Trail School Project" is to help and encourage the next generation to look out of the box and understand music as a way of creative expression. It is the idea to introduce them into how far soca music reached internationally and creates a captivating impact on individuals worldwide (DJ Mika Raguaa).
AUDIOVISUAL PRESENTATION:
Location:
Library @ Woodbrook Secondary School, Port of Spain (Trinidad & Tobago, W.I.)
Footage: Multimedia Workshop with Kwesi Marcano & Music Videos & Mikado Media Productions
DOWNLOAD PRESENTATION (.pdf)
This is the BLAZE A TRAIL ACROSS COUNTRIES – EUROPEAN SOCA MIXTAPE by DJ MIKA RAGUAA" – blending 60 different European-based Soca artists in different languages. You can download the mix for free on the website of DJ Mika and you will find the tracklist for the production.
Listen online now:
Workshop Leaders | Presentation:
THE MISSION:
To give the younger generation a direct link to inform and educate themselves about professions in the creative industry of Trinidad and Tobago and give them an understanding of the importance of the development and spread of soca music on a worldwide scale. The workshops give the adolescent teens an active exercise and a deeper understanding of the specific subjects (out of music production, music, art, media production, and fashion/design).
Workshops – Educational Objectives:
The music professionals have been volunteering while presenting their skills and knowledge.
MUSIC PRODUCTION:
– get a deeper view of the backgrounds of how a song is getting produced
– see the production processes and get an impression of how it is to be a music producer
– learn how important the music producer is
MUSIC AS ARTFORM:                                                                       
– see how a pannist is practicing
– earn some elementary steel pan tricks
– learn about the ways of promoting the musician and his social media activities
MEDIA / FILM / PHOTOGRAPHY:                                                           
– be part of a workshop and document it by recording a video
– learn about different camera angles and the importance of lighting
– select recorded video material to assist with the workshop leader

FASHION / DESIGN:
– look behind the scenes of a mas camp and create an individual carnival section concept out of a historical costume piece
– learn about how to design a Carnival costume
– find a way for how the costume can get back into a beautiful state (material is contributed)
– create a theme for the costume and present it in front of the workshop members
COOPERATING COMPANIES:

Woodruffe & Woodroffe Management Co. Ltd, Chaguanas
Mikado Media Productions, Port of Spain
www.mikado-media.com
www.caribbeanmusic-worldwide.org
www.mikaraguaa.com

Commodity Contributions:
Sweet Dream Candies Ltd., St. Patrick (Trinidad and Tobago)
Studio Buzz.tt, Port of Spain (Trinidad and Tobago)
Legacy Carnivals, Port of Spain (Trinidad and Tobago)
Adrenaline Mas, Port of Spain (Trinidad and Tobago)
Photobooth Event GmbH, Leipzig (Trinidad and Tobago)
For more information & support contact:
MIKA RAGUAA
Professional DJ | Designer
Scientist for Media & Communication (B.A)
Email: djmikaraguaa@gmail.com
www.mikaraguaa.com
www.facebook.com/djmikaraguaa
Instagram: @mikaraguaa
Phone & Whatsapp: +1868-372-0077
Support the vision with a donation.


Caribbean Music Worldwide is collecting information about how the music genres reggae, dancehall, and soca music inspired people in other countries to start to do music and adapt the basic music structure of the music genres.