In 2017 DJ MIKA RAGUAA initiated the BLAZE A TRAIL SCHOOL PROJECT at Woodbrook Secondary School in Port of Spain. For more than eight years the female Soca ambassador (born in Poland, raised in Germany) has been able to make her mark internationally in promoting Caribbean music. As an expert in questions of the role and the history of the DJ and a big heart for educating entertainment she initiated the project back from her home in Germany. Without any funds or sponsors she wanted to give back to the country that she fell in love with on her first journey to Trinidad and Tobago.
She studied environmental science at University of Oldenburg (North Germany) and switched to media- and communication studies at University of Leipzig and Martin Luther University Halle-Wittenberg (East Germany). Through her profession as DJ she travelled across Europe and performed on regular base in countries like France, Spain, Macedonia, the United Kingdom, the Netherlands, Switzerland, Sweden and Poland, where she was born. Gifted with multimedia talent, social skills and fluent in five different languages (German, English, French, Spanish & Polish) she came to inspire with what she experienced.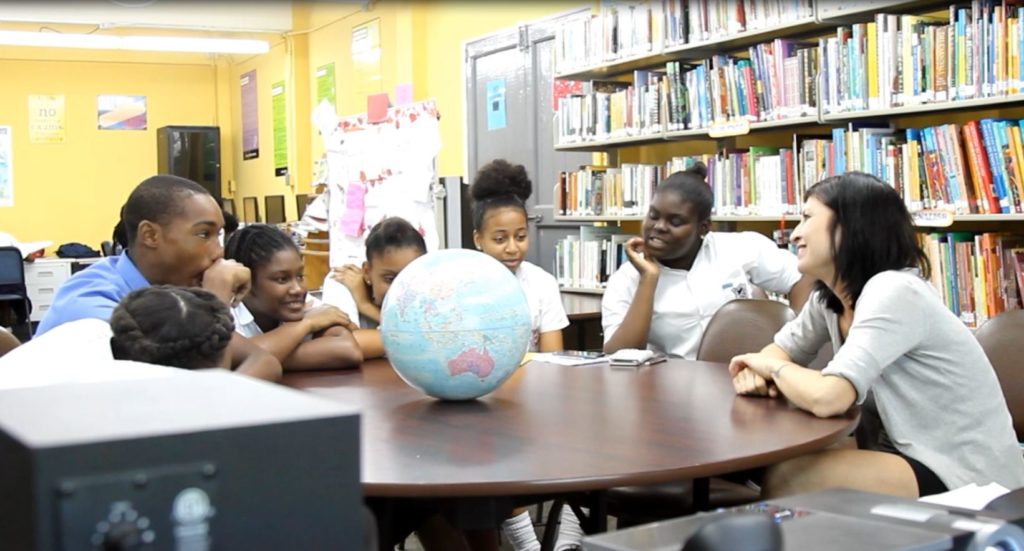 In workshops she presented together with local professionals out of the music industry aspects of music production, mas making, music as an art form and how far Caribbean music on European grounds reached. Introducing the European Soca Movement earlier in an online research project (involving strictly European based Soca artists in a mixtape production and a large-scale article about the historical and cultural backgrounds) she combined her knowledge with the prediction of an increase of carnival events (based on the Caribbean way of representation).
The specifically created concept of the project included also a workshop, where a contributed carnival costume was redesigned and recreated by the students. With a lot of enthusiasm they have been putting together a brand new piece including the fitting theme "the ocean bird".
The project showed the high creative potential in the age of 14 to 16. Together with music and art we want to reconnect this generation back to their own cultural heritage. Be a part of it and support us on our mission! We are giving back to Woodbrook Secondary School for this memorable experience. We hope you like it!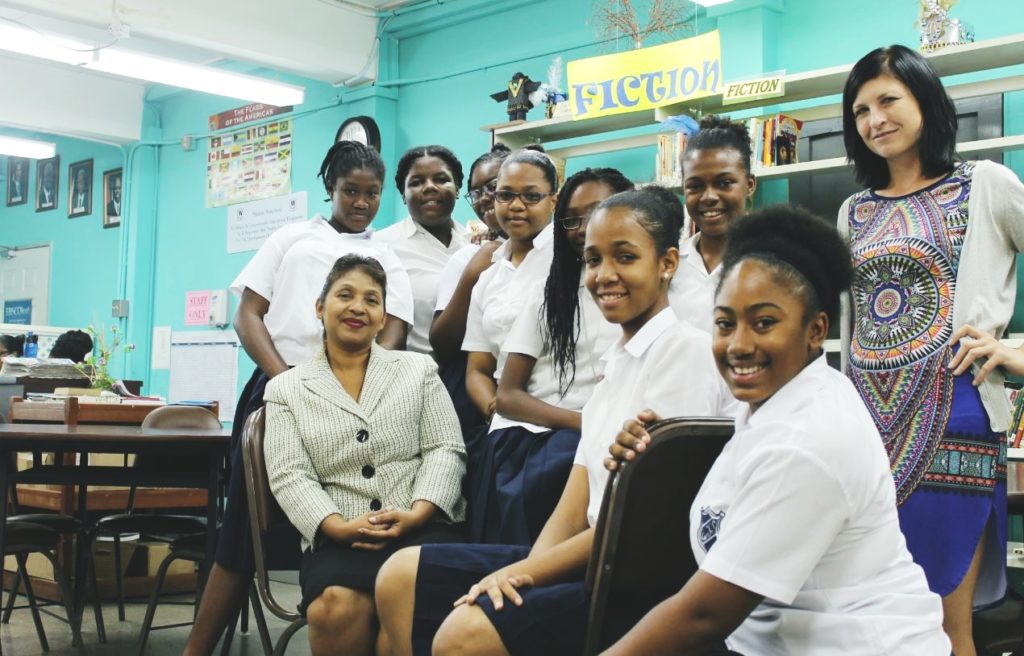 A very special thanks to Renee Ramdial (supporting teacher) and the principal of Woodbrook Secondary School, Port of Spain. The project was officially approved by the Ministry of Education of Trinidad and Tobago. A special thanks goes to Kwesi Marcano (Photographer), Fabien Alfonso (Specialist for Copyrights), Jabari Winchester (Music Producer), Kernal Roberts (Songwriter + Performer), Keishaun Julien (Steel Pan Solo Artist / Student at University of the West Indies) for having an inspiring role in the workshops.
Hear This! The soundtrack has been taken from the official "BLAZE A TRAIL ACROSSCOUNTRIES MIXTAPE by DJ MIKA RAGUAA" – blending 60 different European based Soca artists from all decades since the beginning!
Location:
Library – Woodbrook Secondary School, Port of Spain (Trinidad & Tobago, W.I.)
Footage: Students of the Media Workshop, Kwesi Marcano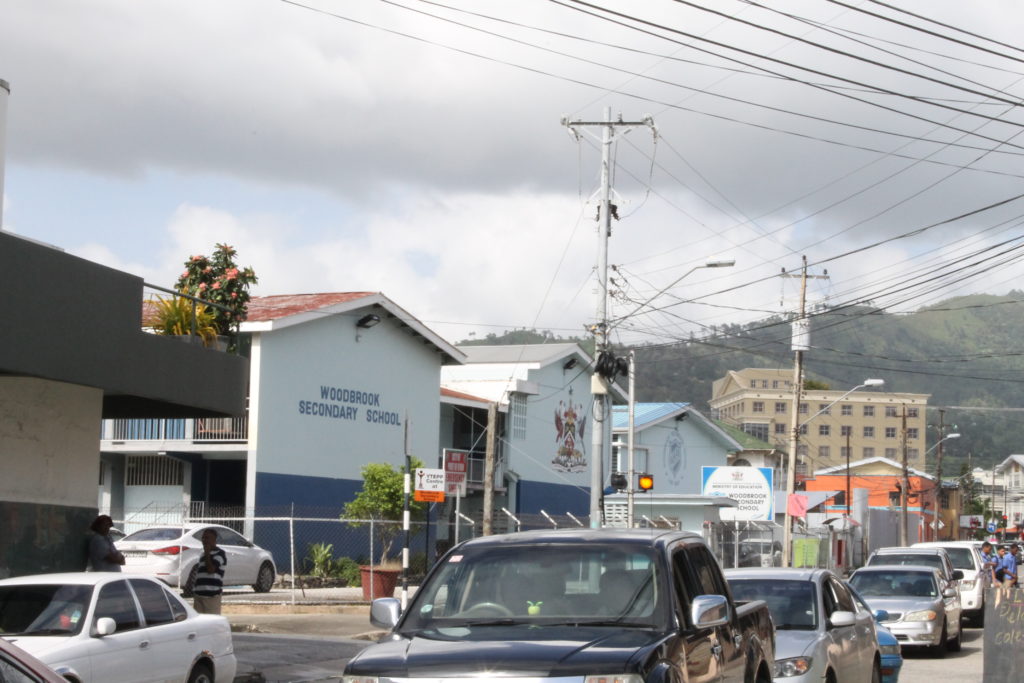 SCHEDULING // January – March 2017
@ Woodbrook Secondary School, Port of Spain (Trinidad & Tobago)
Her current project, besides doing music, is the development of an international online platform system for Caribbean music to represent worldwide and to transport background information and cultural contents about how far Caribbean music has reached already. Through a project to get European based Soca music a platform, Mika worked out a mixtape and an article to present the historical development out of the last two decades. The entire production got international response; therefore she transported the results back to the Caribbean in the beginning of 2016. She participated at the International Soca DJ Competition, Trinidad Carnival and proved her authenticity through travels and local conversations. Country and culture encouraged her to release multimedia impressions of her journeys through videos and photographs. Not only for the upcoming carnival season in 2017 she is be back in Trinidad, she also wants to create an awareness about European influences of music and their relation to the Caribbean in the large-scale school project "BLAZE A TRAIL" supporting the upcoming local talents of media, art and music.
The goal of the project is to inspire and teach the young adolescents in aspects of self-assurance, identification with their own culture and other cultures and a numbering and interdisciplinary using of new media.
The aim of the "Blaze a Trail School Project" is to help and encourage students of Woodbrook Secondary School to think out of the country to develope themselves and to see how far their own culture reached. (CEO & Founder, Mika Raguaa)
THE MISSION:
The idea is to give the younger generation the direct chance to inform and educate others about European music and answer questions. Those will be answered by DJ Mika in a presentation in front of 25 hand-picked students of Woodbrook Secondary School in Trinidad, Port of Spain. The purpose of the multimedia presentation will be to introduce herself, her work and most of all her experiences of a European wide DJ career. Also she will introduce the following phases, where different workshops will give the adolescent teens an active exercise and a deeper understanding of the specific subjects (out of music production, music, art, media production and fashion/design) together with a Trinidadian professional out of these fields. In the project phases five different workshops (each for two to six participants) will be supported by musicians, producers, artistes and companies.
THE WORKSHOPS:
The workshops have to be seen as voluntary action of the children on their own or the assisting teacher's responsibility. The workshops contain the following subjects and  always include the assistance and the organisation by DJ Mika. The number of participants is written in brackets.
MUSIC PRODUCTION:
– get a deeper view in the backgrounds of how a song is getting produced
– see the production processes and get an impression of how it is to be a music producer (6)

MUSIC AS ARTFORM:                                                                       
– see how a pannist is practicing / learn some elementary steel pan tricks (4)

MEDIA / FILM / PHOTOGRAPHY:                                                           
– be part of a workshop and document it medially
– put them together in a film in assistance with a cooperating video editing company
– learn some tricks and rules of video editing and filming (8)

SPORTS:
– meet and practice with a professional sportsman
– learn tricks and get motivation skills (6)

FASHION / DESIGN:
– watch behind of the scenes of a mas camp and create an individual carnival section concept
– draw your ideas and try to realize with the assistance of professional costume designers (6)
TIME SCHEDULE:

> FEBRUARY 2017
February 1st 2017 – 8:30 am – 9:30 am – Introducing presentation
Location: Library Woodbrook Secondary School, Port of Spain (Trinidad)
DJ MIKA RAGUAA will present information about European countries relating on music releases and her own experiences. Her presentation also contains information about the European movement of Caribbean music including audiovisual examples. Also she will introduce the project as well as the workshop contents and the workshop leaders to the students.
DOWNLOAD PRESENTATION
(.pdf)
The students can choose the workshop which they would like to take part in. It is the exercise of the MEDIA / FILM / PHOTOGRAPHY team to document the workshops.
FASHION & MAS DESIGN:

An impression about MAS MAKING …
MUSIC AS ARTFORM:
with Keishaun Julien
– born and grown in Tobago
– playing steel pan since 11 years
– international career as pannist
Both workshops will be supported by the MEDIA / FILM / PHOTOGRAPHY WORKSHOP (documenting the workshop) with Kwesi Marcano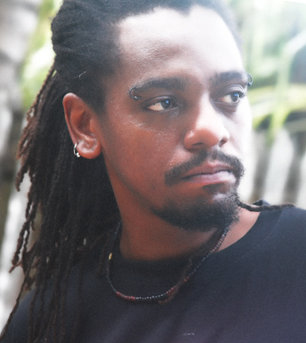 One of his videos:
> MARCH 2017

March 8th 2017 –  FINAL PRESENTATION
All participants of the workshops meet together again at the library of Woodbrook Secondary School. In the final presentation the students are expected to give 10 minutes summarised explanations of what they would have learned in each workshop. Also the best audiovisual impressions will be shown to the students.
COOPERATING COMPANIES:

Woodruffe & Woodroffe Management Co. Ltd, Chaguanas
Mikado Media Productions, Leipzig (Germany)
www.mikado-media.com
www.caribbeanmusic-worldwide.org
www.mikaraguaa.com

Commodity Contributions:
Sweet Dream Candies Ltd., St. Patrick (TnT)
Studio Buzz.tt, Port of Spain (TnT)
Legacy Carnivals, Port of Spain (TnT)
Adrenaline Mas, Port of Spain (TnT)
Photobooth Event GmbH, Leipzig (Germany)
For more information & support contact:
MIKA RAGUAA
Professional DJ | Designer
Scientist for Media & Communication (B.A)
Email: djmikaraguaa@gmail.com
www.mikaraguaa.com
www.facebook.com/djmikaraguaa
Instagram: @mikaraguaa
Phone & Whatsapp: +1868-372-0077
Support the vision with a donation.