CARIBBEAN MUSIC WORLDWIDE
The vision and the necessarity of an international platform system that is documenting worldwide artists, producers and remixers of Caribbean music. The goal to reach is a overview representation on how far Caribbean music reached and also a higher promotion for musicians out of Caribbean music to represent worldwide. Also information about culture and countries shall be provided.
ABOUT
ENTERTAIN - INSPIRE - CONNECT
About us
Together with professionals out of Caribbean music (media scientists, authors, music lovers, musicians and DJs all over the world we research, document and transport information about music, culture and genres all over the world.
It is the idea to localize new and underrated talents and support music genres itself including their definition and also through art and culture in a worldwide representation. We also provide the ability to translate the pages into other languages. Our high interest lies in the transportation of reliable and most up to date information about artist, producers and their relating backgrounds and releases.
Personal Info
CEO / Managing Director

D. Tux

Scientist for Media & Communication (BA of Arts)



+1868 372 00 77
Port of Spain (Trinidad / Tobago, West Indies)
Martinstr. 11, Leipzig (Germany)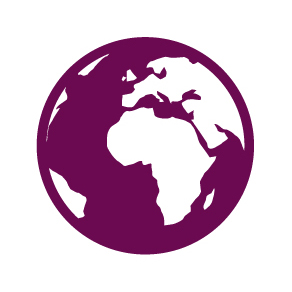 SUPPORT our visions of an international platform system
I.)
Listing of artists located worldwide including location, background information, music videos, social media links & discography
Alphabetic sorting / country sorting with based location (origin will be shown seperated)
Description and definition of the music genres Reggae, Dancehall and Soca
Organization of the worldwide listing through an interactive map
II.)
Listing of international producers & record labels
Alphabetic sorting / country sorting with based location (origin will be shown seperated)
III.)
Listing of international radio stations including their backgrounds
IV.)
Listing of scientific / historical / cultural background information about the music of the Caribbean
Listing of literature with a specialization the music genres and their backgrounds
Listing of studies of Caribbean music and island culture
Release of presentations about Caribbean music with an educational purpose
Historical information including links to historical articles on other platforms
V.)
Listing of documentaries about Caribbean music / island culture from all over the world 
Support our visions with a PayPal donation. It will be used to continue the work on the concept for Caribbean music worldwide and the covering costs around it. Be a part of the writing of the history of Caribbean music! If you want to become an official partner of the project contact caribbeanmusicworldwide@gmail.com.
CONTACT
You are interested in our investigation methods or you like to support us? Send us a message!